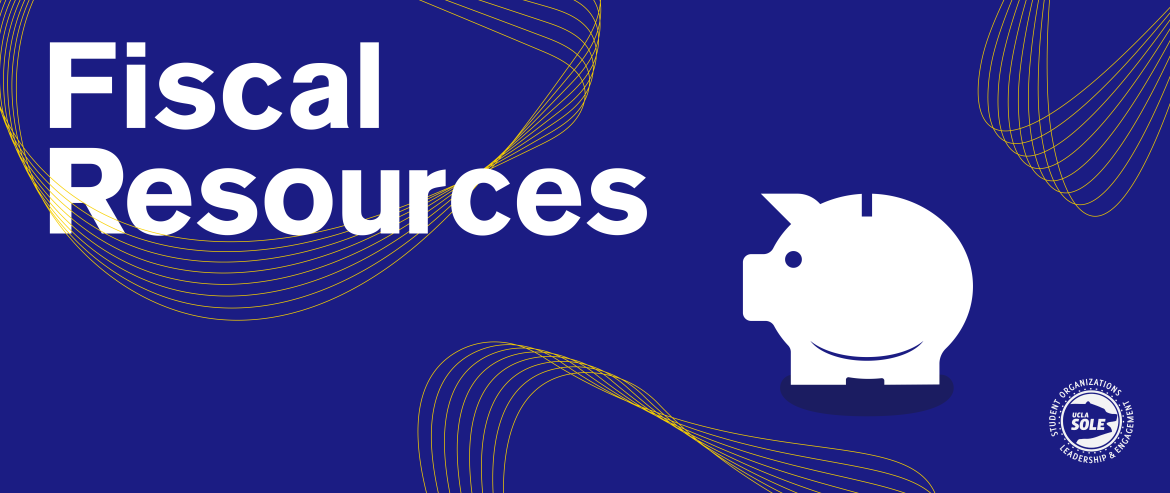 Our Fiscal Team has put together a Fiscal Guide which includes: a list of vendors most frequently used by registered campus organizations ranging from food, supplies, and printing. Please, note these are not all of the vendors available. To inquire about additional vendors or to add a vendor to the system, please reach out to your SOLE Advisor.
MyUCLA Training Guides and Videos
Received funding, but unsure how to access it? The MyUCLA Fund Requisition Overview will help walk you through the process of accessing your funds - from allocation to payment confirmation.
MyUCLA Training Videos can be viewed: bit.ly/SOLEFiscalVids
​ Navigate to Funding Portal
Locating Funding Proposal
Track your Funding Allocation
Submitting a Funding Requisition
Locating Requisition and Payment Information
Requisition Workflow
Reports Tab
Received an allocation/award and unsure how to submit a funding proposal? The MyUCLA Search and Apply to Funds guide will help you search and apply to specific funding sources administered by SOLE.
Vendors & Vendor Set Up
What vendors can you use to spend your allocation? This vendor list shows what vendors are accessible for your students. Please note, this is a short/abbreviated list of vendors, for further inquiry on vendors, please reach out to the fiscal staff. Fiscal staff contact information can be found at: www.sole.ucla.edu/about-us
How do I set up a vendor? The Vendor Set Up document provides all of the information needed to successfully registered a vendor with UCLA.
MyUCLA Requisition Checklist
Want to make sure you have all of the required information to submit a funding requisition? Access the MyUCLA Requisition Checklist for an overview of what is needed when submitting a funding requisition to avoid any delays in payment.
Invoice Submission
For PO's that have been processed, students will need to submit final vendor invoice for payment. Final vendor invoices can be submitted via the fiscal invoice submission form .
FAQ
Please, use this document for frequently asked questions . If there is a question you cannot find an answer to, please reach out to a fiscal advisor. Their contact information can be found in the About Us section.